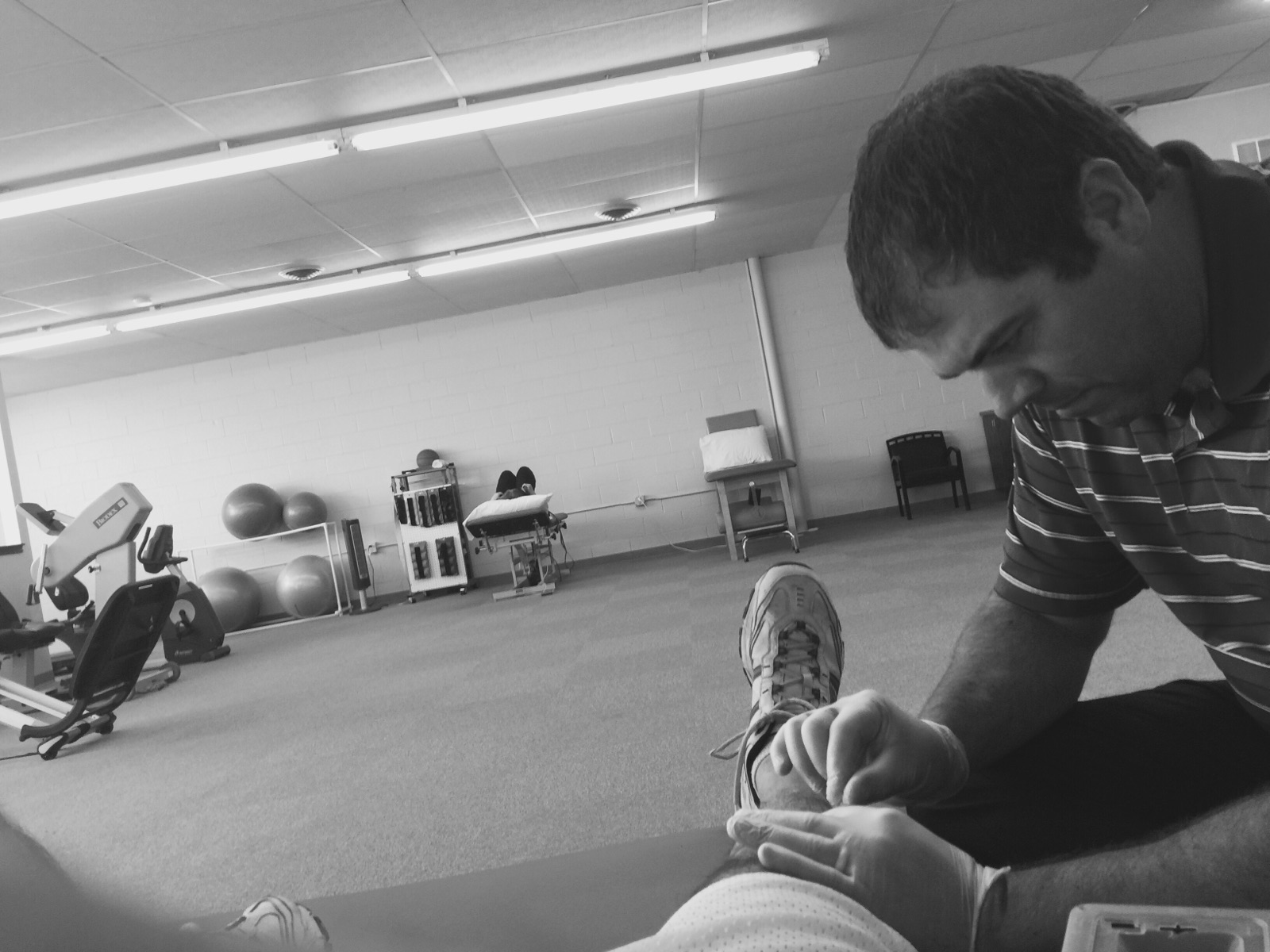 Dry needling is an effective treatment approach for both chronic and acute problems. Physical Therapists generally use this technique to address chronic muscle tension known as trigger points, but we also use it for headaches, neck pain, low back pain and acute strains/sprains.
Dry needling involves advancing an "acupuncture style" monofilament needle into a muscle in an effort to deactivate acute painful muscle spasm or chronic muscle soreness/tension. Patients often feel positive results in one or two visits depending on the complexity of their problem, and typically have minimal soreness afterwards.
Call any of our locations today to discuss your condition and decide if dry needling may be beneficial to you.