By Bill Huddleston
In sports and everyday life challenges, personal experience helps to create a winning strategy. And, when faced with overcoming injury setbacks, the first hand experiences of the physical therapists at EXCEL Physical Therapy provide a game plan for total recovery.
Molly Chaffin is the physical therapist and clinic director at the Sapulpa office for Excel, one of 13 locations serving the needs of Oklahomans.  A former volleyball player on the high school and college level understands the importance of creating a strategic plan for recovery.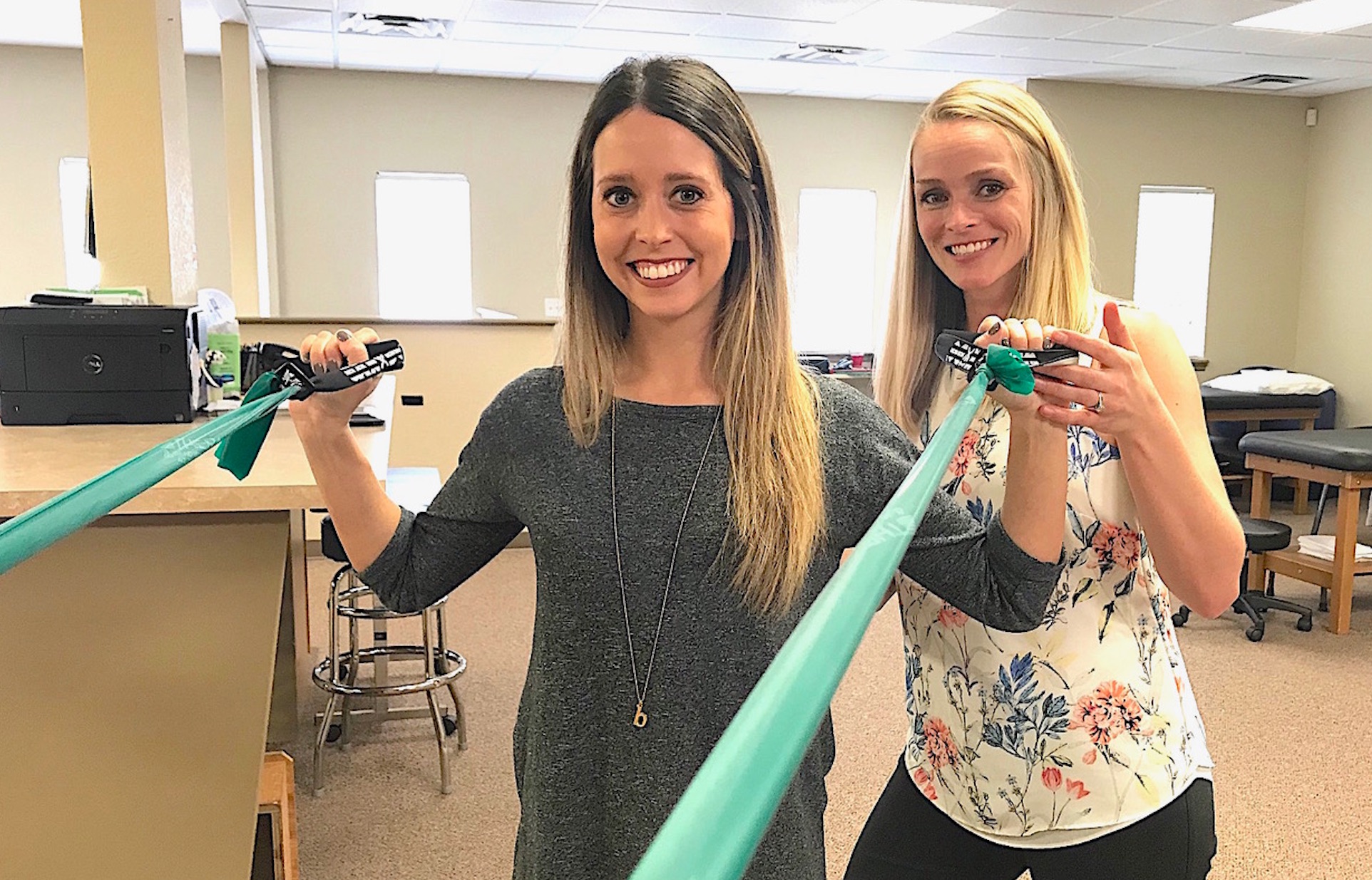 "Growing up in Ohio, I was a volleyball player in high school who played year round before playing in college, recalled Chaffin, a five-year veteran at the Sapulpa location.  "As an overhead athlete, I dealt with some shoulder issues. I was in and out of therapy doing some strengthening so I could play. In college, I broke my ankle so I had to rehab that. The hard work helped me to push through the setback and get back on the court."
It's her year round playing experiences that translate to Chaffin's dedication to helping others.
"The year round competition and single sport focus puts demands on the body," confirmed Chaffin. "I'm seeing more and more younger athletes as young as 12 year olds that are softball players coming in with shoulder injuries.  I think the diversity we used to have years ago where kids were playing two or three different sports and got a break and did a different motion is really taking a toll and leading to the younger athletes not wanting to play as long and giving up a potential for playing in college. I hate to see that because if there were programs that provide appropriate strengthening and a rest period from time to time."
After answering the initial question from young and old alike…how long is this going to take, Chaffin and the team at EXCEL will develop an individual game plan for success.
"I explain it truly depends on the injury and the time we have to work with. We do a lot of education up front to let them know this is our game plan.  This is where we're going to begin and this is where we'll get you," Chaffin explained.  "If you want to play, I want to know that and that you're going back to the sport. After the initial groundwork up front, I'll push the athlete super hard toward the end because I want them to know and trust that arm, shoulder, knee or ankle."
Total recovery demands a high level of trust between patient and physical therapist.
"That's a huge part of the total recovery package," agreed Chaffin. "You have to have that one-on-one rapport with them so they believe in what you're telling them and they trust in what they're going through in here."
It's also important to have a solid relationship with the parents of the athletes.
"I also emphasize the relationship with parents of the younger kids who want to help their child get back into the competition. It's paramount to let them know that we have the ultimate best interest in order to accomplish the same goals and where we're going on this road to recovery," confirmed Chaffin.
And for Chaffin that also includes personal demonstration of the various recovery motions.
"I personally believe that if I can't demonstrate the individual training steps and drills, I won't make you to do it. By showing the patient how to do it makes it easier for them to believe they can do the training and achieve recovery," Chaffin said with total confidence.
Just like Chaffin and the team at Excel, it's a family of therapists solely focused on helping patients find a way to total recovery in order to get back in the game from setback to comeback.
"Excel Physical Therapy provides a total person picture," said Chaffin. "We want to know what are your goals and be sure that we're a unified team working together. Even though I'm the person giving you the care, I want to know that you're OK with what's going on and that together we'll get you back to the things you want to do."